Award-Winning Video | Non-Profit (27th Communicator Awards)
---
Board of Directors | News Room | Volunteer | Sponsor | Partner | Donate | Latest Blog Post
---
Mission Statement
To 
preserve

 

dignity

, 

enable

independence and build community by providing eco-friendly essential lawn service for the elderly, veterans and others in need.
Summary
I Want To Mow Your Lawn is a non-profit organization founded in 2020, during the onset of the coronavirus pandemic. Our mission is to provide 100% free lawn services to elderly, military veterans, disabled, and under-resourced individuals/families, while also promoting green initiatives. Our founder, Brian Schwartz, was laid off from a digital-advertising job and wanted to find a way to help during a difficult time.
Since then, our organization has grown and currently has over 500 volunteers enlisted across 46 states. These dedicated individuals have helped us reach an impressive milestone of over 2,000 lawn visits, contributing to the cleanup and maintenance of many yards. Our mission is to not only make the lawns of those we serve look better, but also to create a cleaner earth by encouraging the use of battery-powered electric equipment.
Our organization has received media coverage from around the globe, leading to an impressive four-fold increase in volunteer enlistments, from 115 in the summer of 2021 to 473 in the 2023 spring-summer season. As we continue to grow, we are grateful for the support of our sponsors, donors, and volunteers who make our mission possible. Join us in our #MOWmentum and make a positive impact in your community.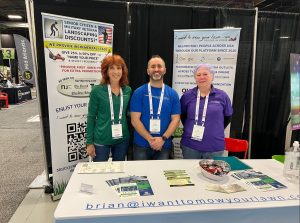 Note from Founder
I was determined to make a change and create my own good news by starting a free lawn mowing service for the elderly in Northern New Jersey. Not only did it keep me mentally and physically engaged, but it also gave me the opportunity to help others while figuring out my own life. Mowing lawns may not seem like a big deal, but as I continued to do it, I found myself uplifting others across the nation during a time when they needed it most. I soon realized that this service was bigger than just lawn care and had the potential to multiply kindness and promote environmentally friendly practices on a larger scale.
With this in mind, I set my sights on expanding the reach of my service beyond just a small part of the country. This meant building a team of dedicated individuals, including a board of directors, volunteers, landscaping companies, network partners, and donors, and officially incorporating as a 501(c)(3) Non-Profit Organization. Take a look at our single-page handout that we give out at events like tradeshows and conferences!
Whether there was a virus or not, people still needed their lawns mowed, and if they were unable to do it themselves, they needed someone else to do it for them. That's where our service comes in. Our centralized website platform makes it easy and comfortable for both clients and volunteers to connect with each other. Clients in need, their families, or caretakers can book local helpers through our proprietary zip code search function or leave us a voicemail. Volunteers can share their own profiles, manage jobs, upload photos of completed work, and log hours directly in a customized dashboard, all in a safe and secure setting.
Electric equipment users get an "Eco-Friendly" badge on their profile. (What are the benefits?)
It's like an Uber for Landscaping Volunteers!
There's something incredibly fulfilling about helping out and doing something tangible that people need done but can't quite do themselves. Something as simple as freshly mowed grass can have a positive impact on everyone's well-being. People are so appreciative of our service because it's free, straightforward, and comes with no strings attached or hidden costs. We come, we mow and go, making an immediate difference that people can see and appreciate.
So that's the quick story.
I Want To Mow Your Lawn because I believe that when we do kind deeds, it creates a ripple effect that extends beyond just one person or #MOWment in time. By helping others, we are spreading positivity and making a difference in the world.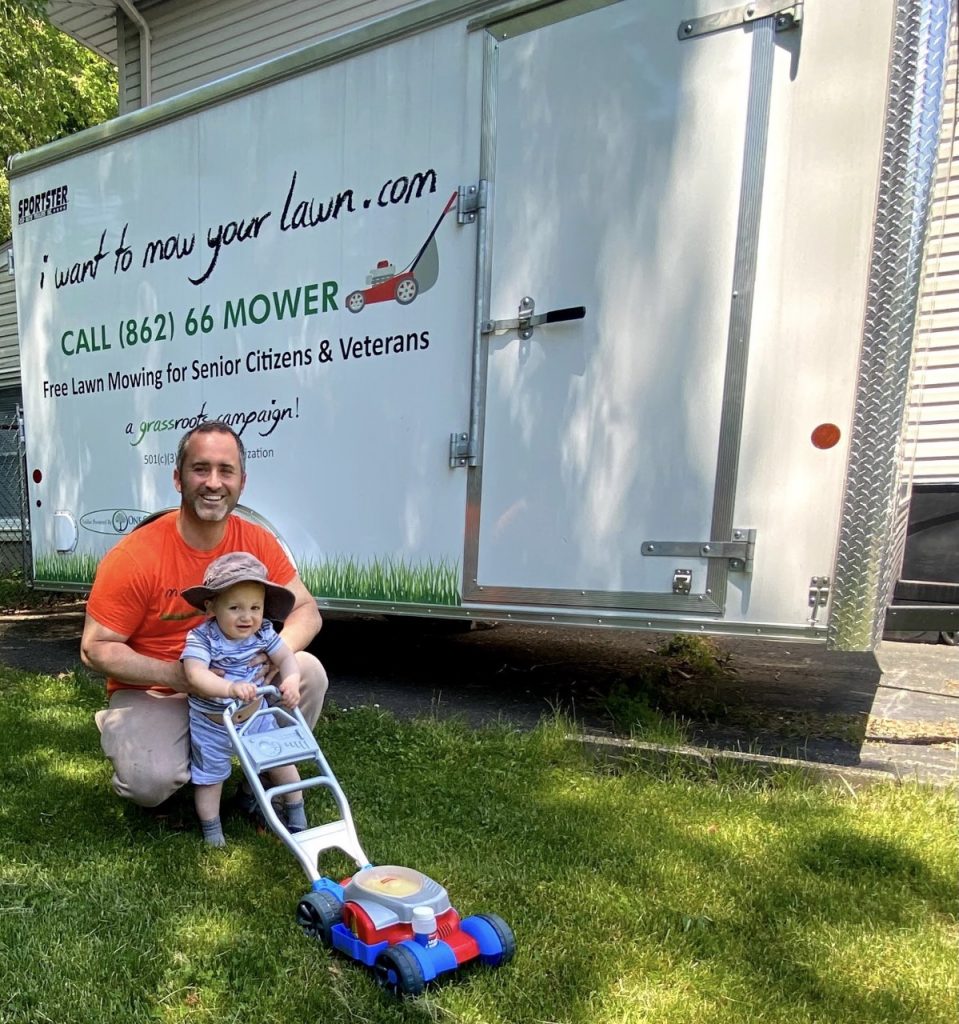 Thanks, Brian
Latest Blog Post: What You Need to Know About Commercial Electric Lawn Mowers & Other Landscaping Equipment
https://iwanttomowyourlawn.com/what-you-need-to-know-about-commercial-electric-lawn-mowers-other-landscaping-equipment/