Award-Winning Video | Non-Profit (27th Communicator Awards)

Mission Statement
Our mission is to put some good out in the universe one lawn at a time by helping our seniors, veterans, disabled neighbors and those in underprivileged communities.

Background
In June 2020, courtesy of Covid-19, I was laid off from my job at a digital advertising agency in New York City.
This event, not totally surprising given the pandemic, left me with a big question:

What now?  What to do?
I've got to do something. I'm not yet 40, I have a family, there is strange new trouble in a world that is changing very fast.

What do I do?
On a whim, I decided to start a FREE lawn mowing service for seniors, age 65 and up, in northern New Jersey, where I live, and soon I was harboring a moonshot vision of helping people on a scale beyond just my own part of the country. This would mean getting other people involved—advisors, volunteers, landscaping companies, network partners, and donors, too. And officially incorporating as a 501(c)(3) Not For Profit Organization.
Far-fetched? Maybe. But it just seemed to me that given everything we are all dealing with now, the least I can do is cut the grass for elderly neighbors. I know how to cut grass. Virus or no virus, people need this chore done; if they can't do it themselves, they need someone else to do it.

I Love Grandparents!
It also just so happens that I love grandparents. Pretty much everybody's. I miss mine. And I want to do something useful for seniors, and—talk about moonshot vision!—for military veterans and people with disabilities, as well. Also expanding to help Cancer Patients undergoing Chemotherapy, Single Working Parents & Medical Professionals serving on the Pandemic Frontlines.

It may sound like a bumper sticker, but it's true: it just feels good to help out, to do something tangible that people need done and can't quite do themselves, something straight-forward and clean-cut as newly mowed grass. It really is helpful, it makes an immediate difference that people can see, and people are so appreciative because it is free, no strings, no small print, no paperwork at all. We come, we mow, we go.

And now I am using my knowledge of digital advertising to advertise THIS.

So that's the quick story. I want to mow your lawn™ because I believe that if you put some good out into the universe, it comes back.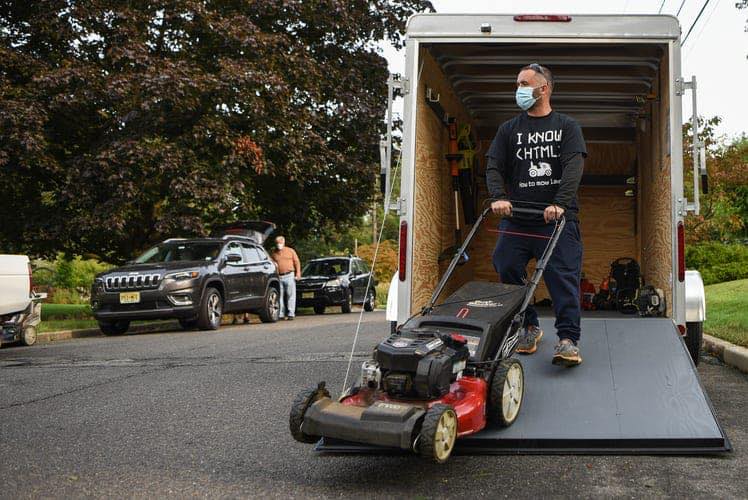 Let's Connect on LinkedIn!