Reach an Audience of Senior Citizens & Military Veterans
I Want To Mow Your Lawn Inc. is a registered 501(c)(3) non-profit organization – providing completely FREE (no strings attached) Lawn Mowing and Snow Removal services for Senior Citizens, Military Vets and people with disabilities.
I started this socially distant service at the peak of the Covid-19 pandemic, after getting laid off from my advertising job in New York City.
Story has been covered in over 300 media outlets locally, nationally, and internationally across TV, Radio, Print & Online (CBS, ABC, CNN, Washington Post, NJ.com & More — See all the clips here: https://www.iwanttomowyourlawn.com/news).
Recently recognized by a couple financial services companies across their Social Media accounts, here:
– Visions Federal Credit Union: https://www.facebook.com/VisionsFederalCreditUnion/posts/10158646698490482/
– Lakeland Bank: https://www.linkedin.com/feed/update/urn:li:activity:6758799471829643264/
In a few short months we have been able to provide #lawnCARE to over 100 elderly and disabled clients across 8 states with our trusted & vetted network of volunteers. To build on this "MOW-mentum" for Spring 2021 onwards, we've rolled out a Volunteer Search (by geo-location feature) on the website including client reviews & ratings, before & after photos, calendar bookings and more. This customized, automated platform will enable the organization to simplify connections between Volunteers and Clients. Volunteers will also be able to accept [optional] tips from others directly via their individual profiles.
Majority of our clients live on fixed incomes, cannot afford annual lawn maintenance or just unable to do the physical labor. There is many more folks out there who can use our help now and in the future. Not just physically, but mentally. We need all the help we can get — not just with volunteer involvement but through strategic partnerships (like our referral deal with Project Evergreen, another non-profit org who provides a similar service to active military member families) and generous donations by individuals and corporations.
I Want To Mow Your Lawn Inc. was recently approved by the Internal Revenue Service (IRS) as an official public charity. This status update makes the organization exempt from federal income tax under Internal Revenue Code Section 501(c)(3). Donors can deduct contributions made to I Want To Mow Your Lawn, Inc. ( Tax ID 85-3447661 ) which is also qualified to receive tax deductible bequests, devises, transfers and gifts. Funds get reinvested back into the business for gas, equipment, insurance coverage, operations, web development, marketing & advertising, etc.
Would your company be interested in sponsoring our charitable cause?
We have various, creative online and offline options available!
Please contact Brian @ (862) 66-MOWER or Email iwanttomowyourlawndotcom at gmail.com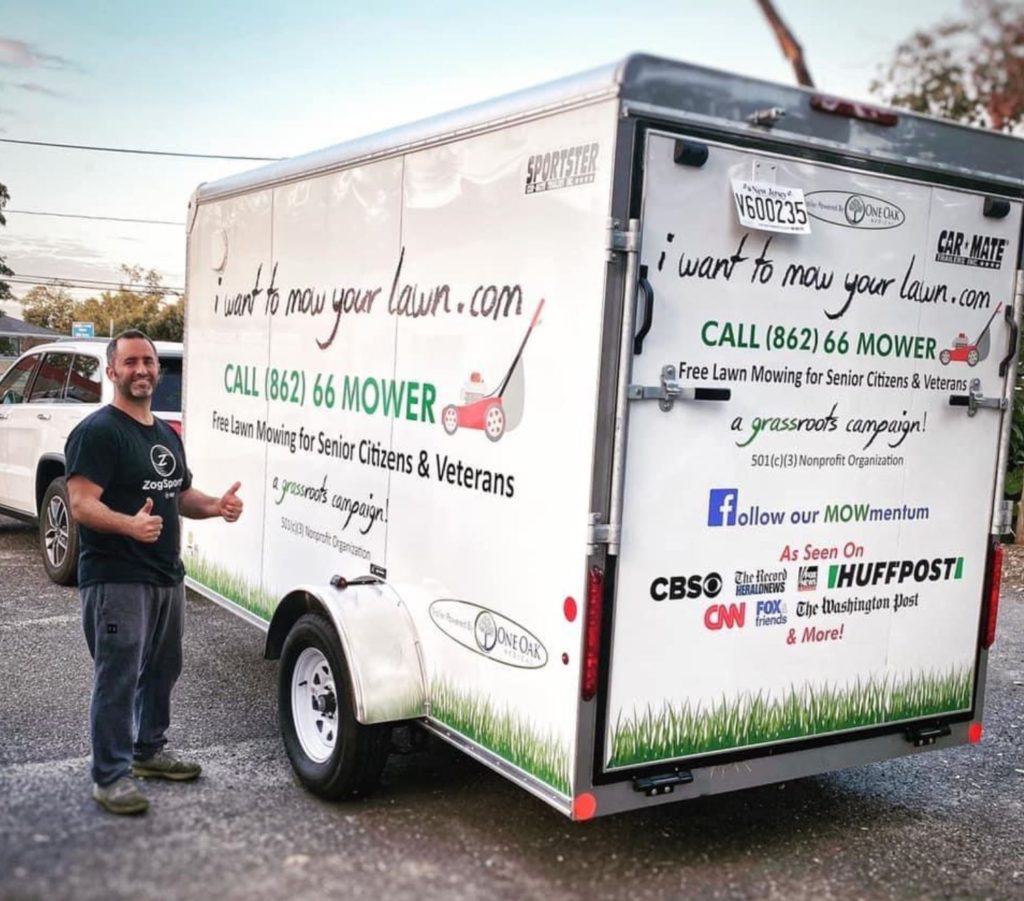 Please contact Brian @ (862) 66-MOWER or Email iwanttomowyourlawndotcom at gmail.com
---