[Wayne NJ, 09-22-2023] – I Want To Mow Your Lawn is delighted to announce that it has received a generous matching grant of $920 from the Charities Aid Foundation America, as recommended by Walmart and Sam's Club Customers and/or Associates. This grant came as part of Walmart's SparkGood Days of Service campaign, a remarkable initiative aimed at amplifying community impact through volunteerism.
From August 18, 2023, through September 1, 2023, Walmart bolstered the efforts of community volunteers across the nation. For every hour volunteered at eligible organizations, Walmart pledged to match it with a $10 grant. Organizations like ours were privileged to benefit from this endeavor.
Our dedicated yard work volunteers from across the USA actively participated, submitting a commendable 92 hours during this timeframe. This was in service to homeowners who required our assistance with their lawn care needs.
Community members who wished to participate simply needed to offer their time and volunteer for at least one hour. After volunteering, they logged their hours, and the respective organizations then verified these hours, making them eligible for the matching grant.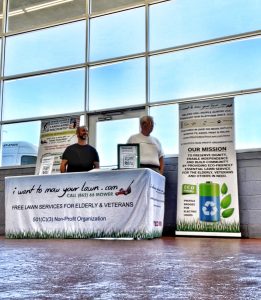 As a qualified 501(c)(3) charitable organization, I Want To Mow Your Lawn called upon its valued volunteers and community members to participate in this golden opportunity. Their support not only amplified our impact but also resonated with Walmart's commitment to strengthen community bonds.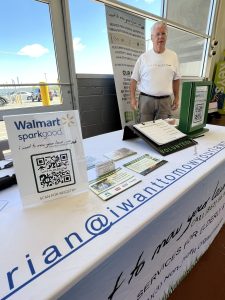 About Philanthropy at Walmart
Walmart.org stood as the beacon of Walmart and the Walmart Foundation's philanthropic endeavors. Strategically leveraging its business acumen, Walmart.org addressed pressing global challenges, fostering lasting change. From promoting upward job mobility and advancing equity to environmental conservation and community empowerment, their efforts were diverse and impactful. More about their mission was available at www.walmart.org, and they could be engaged with on Twitter @Walmartorg.
About Sam's Club
Marking its 40th year, Sam's Club®, a distinguished division of Walmart Inc., revolutionized warehouse shopping by offering an exquisite array of products and services to its vast member base. With nearly 600 clubs across the U.S. and Puerto Rico, they blended quality with innovative technology. More about their offerings was available at the Sam's Club Newsroom, SamsClub.com, and they could be interacted with on social platforms like Twitter, Facebook, Instagram, and TikTok.
---
Did you know that every time you shop on Walmart.com, you can round up your change and donate it to I WANT TO MOW YOUR LAWN ? Learn how small acts can lead to big impact at #WalmartSparkGood
Link to our charity profile on Walmart.com https://www.walmart.com/nonprofits/d5c45098-af07-443a-84eb-963fc3744850/profile
For further information or to know how to support I Want To Mow Your Lawn in future campaigns, please contact us.