In our Volunteer Month Spotlight, we are excited to feature Eric Nielsen, an automotive instructor based in Phoenix, AZ. Eric and his two children have been offering free lawn mowing and maintenance services in the Phoenix Metro area since Fall 2021. They found I Want To Mow Your Lawn Inc through an online article and have since been dedicated volunteers, helping those in need.
Eric's Favorite Thing About Volunteering
Eric loves that volunteering with our organization gives his family the opportunity to think about and serve others. It's a valuable lesson in selflessness and empathy that he's proud to share with his children.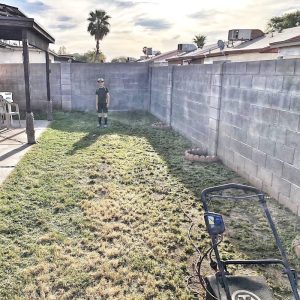 Memorable Experiences From Volunteering
One of Eric's most memorable experiences was hearing Angela's stories about her late family member James. Angela's heartfelt sharing of James' impact on others was deeply moving and reminded Eric of the importance of service.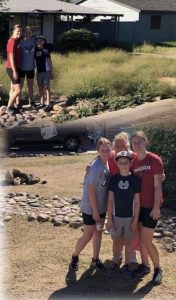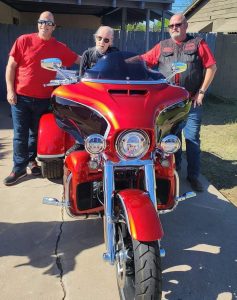 The Impact of Volunteering on Eric's Life
Volunteering has helped Eric and his kids become less selfish, instilling in them the joy of hard work and helping those who truly need it. He's grateful for the positive change volunteering has brought to their lives.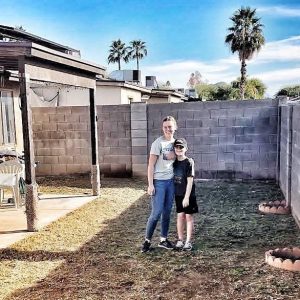 Eric's Advice for Potential Volunteers
For anyone considering volunteering with I Want To Mow Your Lawn Inc, Eric highly recommends it. The satisfaction and joy derived from helping others are immeasurable. Plus, his children have benefited greatly from the experience.
Hobbies and Interests Outside of Volunteering
When not volunteering, Eric enjoys reading, attending his kids' extracurricular activities, going to racing events, working on cars, and dirt biking.
A Fun Fact About Eric
As a fun fact, Eric claims to be VERY handsome! A great sense of humor, indeed!
In conclusion, our Volunteer Month Spotlight shines on Eric Nielsen and his family, who have made a significant difference in their Phoenix community through their selfless acts. Their story is a testament to the power of volunteer work and its positive impact on individuals and communities alike.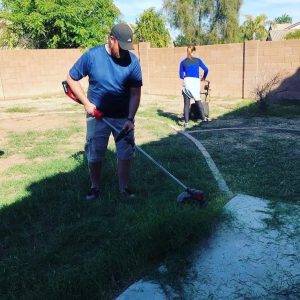 Get in touch!
Phoenix homeowners, offspring and their caretakers can get in touch directly with Eric @ 862-66-MOWER Ext 480 – Here's a copy of the business cards we had printed for him!