Veteran with a Mower, Springer, is a shining example of giving back to the community. Hailing from Fort Meade, Maryland, he works as a Discovery Analyst for BlueHalo. He first came across I Want to Mow Your Lawn Inc. on The Bobby Bones Show and quickly became an active volunteer.
A Love for Lawn Care and Helping Others
Springer adores yard work and finds it therapeutic. The combination of headphones, music, and mowing lawns helps him unwind. He takes pride in providing support to those in need, making their lives better one lawn at a time.
Memorable Experiences with Fellow Veterans
One of his fondest memories involves mowing Mr. Jackson's lawn, a fellow Navy and Marine Corps veteran. They bonded over shared experiences, military life, and fishing. Springer hopes to go fishing with Mr. Jackson someday.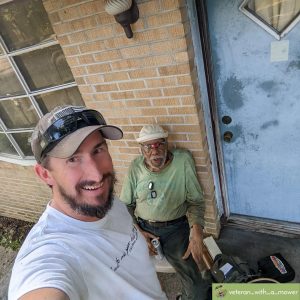 Why Volunteering Matters to Springer
For Springer, volunteering is more than just stress relief and exercise. It's a way to make a difference in the community. He encourages others to join him in volunteering and believes that every small act counts.
Springer's Hobbies and Passions
Apart from mowing lawns, Springer loves working out, fishing, and spending time outdoors. He also volunteers with Heroes on The Water, taking veterans, service members, and their families kayak fishing.
A True Dog Lover
Springer's love for dogs is evident in his three Labrador Retrievers, all named after Denver Broncos players. Champ, Miles, and John bring joy to his life and complete his family.
In Conclusion
Springer, aka Veteran with a Mower, is an inspiration to us all. His dedication to helping others and his passion for volunteering remind us of the importance of giving back. Let's join Springer in making our communities better, one act at a time. #mowmentum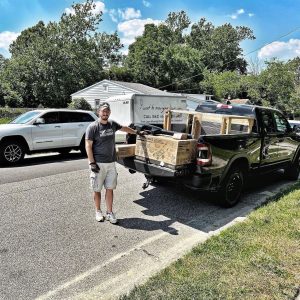 Check out Springer's Fundraising Campaign on Behalf of I Want To Mow Your Lawn Inc.