Your donation enables us to provide eco-friendly essential lawn services for the elderly, military veterans and others in need.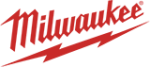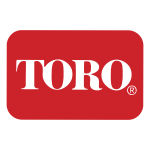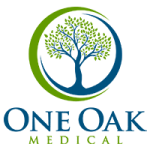 As of January 2021, we are recognized by the Internal Revenue Service as an official public charity (
view letter on IRS.gov
). Contributions to
I Want To Mow Your Lawn Inc.
a 501(c)(3) Non-Profit Organization are tax deductible to the fullest extent of the law.
(Learn More).
See where your money goes, here.
Why Donate?
While donors receive a Tax Deduction for their generous contributions – there are other intrinsic benefits to donating to our evergreen charity. We help cut back on the fines someone's grandparent receives due to overgrowth. We help those who can't afford landscaping contracts or can't do it on their own due to physical limitations. A myriad of "Mowments" we help facilitate, such as giving back to a Vietnam War Veteran dealing with the effects of Agent Orange. Lawn care for a recently widowed woman with property upkeep while trying to sell her home. We provide mental relief for those grieving at home with a loved one's final days in hospice care. A visually appealing lawn has many environmental benefits, such as reducing high temperatures, improving flood control, and preventing erosion. You might be supporting a med student volunteering their time – and who knows, that person can save a loved one's life in the future. We inspire people to get off their couch and do something that matters — in real time. Couple that with the idea that we are forward-thinking with our mission by encouraging and incorporating the use of Electric Battery-Powered Equipment. Nevertheless, the prospect of bringing people and communities together outdoors while recovering from a global pandemic!
Make Check Payable to: I Want To Mow Your Lawn Inc. PO Box 3572 Wayne, NJ 07474-3572 (Receipt Available Upon Request)


Additional Online Options to Donate Monetarily
Also Accepting Equipment as In-Kind Donations

You can start by listing your
operational
LANDSCAPING equipment in our proprietary "
Pay It Forward
" Marketplace – which is like a dedicated storage unit 'in the cloud' for people who want to help others. You can opt to either temporarily LEND -and/or- DONATE goods exclusively with our network of volunteers nearby. For business inquiries, please
contact
Brian.
We're also registered with

Walmart Rise– Registry for Good – Where you can gift us NEW Battery-Powered Electric Lawn Mowers and put us to MEANINGFUL YARD WORK!


Generally, equipment donors may deduct these non-cash donations as a charitable contribution. Please consult with a financial advisor.

No Tips. Practicing Social Distancing!
During the Covid-19 Pandemic, our organization's story has been featured in over 300 media outlets globally across TV, Radio, Print & Online (see all the news here). And while our service is entirely free of charge for Senior Citizens, Military Veterans, People with Disabilities, Cancer Patients & Single Parents; we are accepting donations from others to help cover for gas money, supplies, operations, volunteer insurance coverage, etc. We do not have any paid salaried employees and completely volunteer-driven. We're a labor of love!
Lifetime to date (through mid-summer of 2023), we've made over 2,000 lawn visits resulting in over $250,000* in Economic Impact (*national average of a lawn service visit is $125) – with over 500 volunteers enlisted in 46 states (and a bunch now in Canada and as far as South Korea!) through our volunteer network.
Special thanks to over 300 individual donors including the actress Drew Barrymore and the following companies for their generous contributions. You help make our cause possible (and sustainable).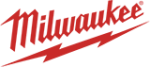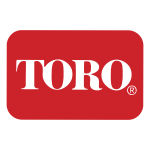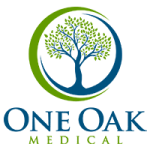 ---

Entirely optional and no obligations, at all. Whether it's a one-time donation or monthly recurring, any and every contribution helps make a difference!
All monetary funds received go directly into the 501(c)(3) non-profit business bank account and reinvested 100% back into the organization to help further our mission.
Our organization earned a 2021 Gold Seal of Transparency! Now, everyone can view our financial details and learn about the people at our organization. Check out our updated #NonprofitProfile on Candid: https://www.guidestar.org/Profile/85-3447661
Where all the funds go:
– General Liability and Volunteer Accident Insurance Coverage
– Volunteer Equipment Upgrades
– Internet Hosting Costs
– Website Technology Development
– Voicemail Platform
– Yard Signs
– Storage Space
– Client Coordinator Assistants
– Volunteer Coordinator Assistants
– Gas Cards
– Other professional services, legal, advertising and attire