Did you mean to signup as a client (Over 65+) looking for help with your yard? Click here instead!
Sign up to volunteer!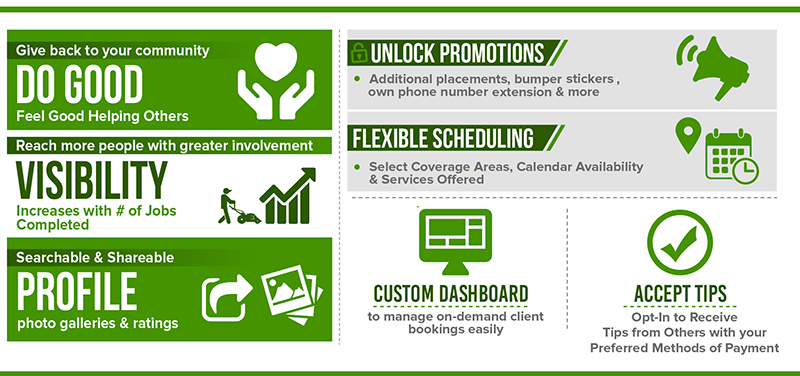 Your contributions will bring meaningful impact to your community. By signing up, you'll be able to see help requests from others in your area. There's no hard commitment. You'll always be able to choose when and how you help out.
.